"BANKRUPTCY REPRESENTS A LONGSTANDING COMMITMENT IN THIS COUNTRY TO HELPING PEOPLE GET A FRESH START. THIS PRINCIPLE HAS NEVER BEEN GIVING ONLY CERTAIN PEOPLE A FREW START."
Tim Johnson
Have You Fallen On Difficult Times Financially?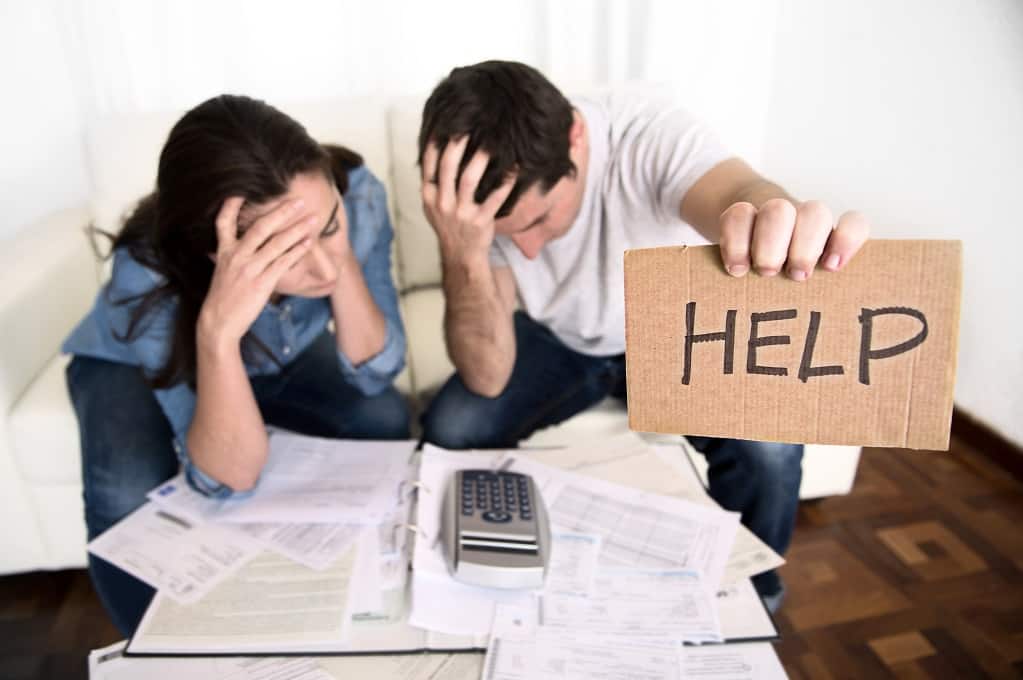 Is Bankruptcy The Best Solution For You?
During these difficult times many are experiencing financial hardship. Job layoffs and mortgage problems are everywhere. It's easy to feel as if the world is falling apart and you may not know what to do or where to turn for help.
If that is the case in your life then you may be considering bankruptcy. You may even feel that this is a painful alternative. Do you really want to face family friends after you tell them you filed for bankruptcy. The fact is, for some situations, bankruptcy can be the least painful option. A well organized bankruptcy can relieve the stress of difficult financial times and may even be able to preserve some of your assets. It can actually be a very positive solution to your problem.
That's why a consultation with Brown & Associates may be the best thing you can do to relieve that stress and get your future back on track. Our Tampa bankruptcy attorney can help you decide what approach is best for your situation.
What Is Bankruptcy?
Bankruptcy is the legal process that let's debtors who owe money, but can't pay it back, "settle" their debt with their creditors. When someone goes into bankruptcy, their financial obligations are settled by the courts particularly the United States Bankruptcy Court. The court then decides how to pay the debt from existing assets based on the existing financial situation of the debtor.
Bankruptcy is often seen as a negative but in reality for some debtors it can be a very positive way to settle a very difficult situation. Bankruptcy is really a legitimate way to deal with debts that you cannot pay at the moment while in many cases preserving personal assets from being sold off or foreclosed. A debtor can get back on their feet usually within 5 years.
In 2009 there were more than 1.5 million personal bankruptcy filings in the United States. That's up 8.1 per cent over 2008 and almost 3 times as many as in 2005. Clearly many people are experiencing tough financial times and considering bankruptcy as a good way to get back on track.
What To Expect From Filing Bankruptcy.
There are several types of bankruptcy that can be filed based on your situation. The most common for consumers is what is called Chapter 13. This type of bankruptcy is often called "reorganization" bankruptcy. This is the best type for the typical consumer who gets in over-their-head with credit card or mortgage debt.
The main objective with Chapter 13 bankruptcy is to work out a payment plan so you can pay off your creditors. During the reorganization period your creditors will not be able to hound you for past debts. You will also be allowed to negotiate payment terms that are more suitable to your current financial situation. This type of reorganization is the best way to go if you have assets you want to protect. In Chapter 13 your property cannot be seized to pay creditors as long as you follow the plan that's been laid out.
Of course the actual payment plan is determined by the Bankruptcy Court. So having good representation is critical if you want to get a favorable plan that you can live with. We hope you would consider Brown & Associates your Tampa bankruptcy attorney to help you achieve your goals.
A Typical Settlement
Every situation is different but whether you have severe debt or or not, a reasonable settlement is the goal. A bank or credit card company realizes that to get their money they must agree to a plan that can be actually met by the debtor. It does them no good to force a plan that you can't actually achieve. That's why having a good bankruptcy attorney serving Tampa Bay, Clearwater, & St Pete is very important. Brown & Associates can help you achieve a settlement that you can live with, now and in the future. Contact Brown & Associates today to arrange a FREE CONSULTATION to discuss your options.
We are empathetic, respond quickly, and act towards fast resolution.